♕ Prinsesang bipolar ♕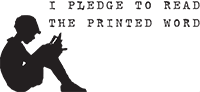 ♥ Blog Stats♥
♕ Credits ♕
Theme made by Dakilanggerlpren
Back to top button by Dakilanggerlpren
Codes & Tutorials from Google
Powered by Tumblr

♕ QUOTATION ♕




""Love is just a chapter in a man's life. But for girls, it's the whole book."





♥ FACT ABOUT LOVE ♥


The longer you hide your feelings for someone, the harder you fall for that individual.



♕ Blog Content ♕


This blog contains 10% random stuffs, 20% KPOP stuffs, 30% personal stuffs and 40% relatable stuffs.



♕ blogger's note♕




All images and notes found in my blog are all mine except for those I reblog. Similarities and copying of any content in my blog without any permission is strictly prohibited. If you will use any of the content in this blog, you must give me some credits or use my blog as the source. Thank you for understanding. Good day.